We will design a uniq corporate style that fit your customer's needs and vision.
Design Your Sites with Creativity
Kssnk Technologies (Kssnk) is developer and designer of sites that may interest users with its unusualness. We bring to life all the ideas of customers; create creative sites, memorable and effective projects. If customers want to occupy the first positions in the TOP and be in demand, we offer them professional service, website advertising and promotion of their resources.
Currently, there are a lot of sites on the Internet, which means that the competition among sites for attracting the attention of visitors is extremely high. In the fierce competition, sites that stand out from the crowd, and therefore creative site design is actively used, win. What is creative design? Is it always useful for sites? Creative website design is, as a rule, a "highlight" design, a design that rejects standard approaches to the graphic design of site pages, navigation on the site, and the structure of the site as a whole.
The advantages of creative website design cannot be overlooked. So, thanks to the creative design of the site, visitors can be remembered for a long time, and they will want to return to the site again and again. Also, thanks to the creative design of the site, the company can position itself as modern, striving to keep up to date.
WHAT MAKES YOUR WEBSITE DESIGN CREATIVE
A web project should have not only convenient navigation, but also an attractive interface. If the resource is ugly and inconvenient, then hardly anyone will want to use it, so the task of the web studio is to create a creative website with an understandable structure and a logical distribution of information blocks and product categories.
The customer, turning to specialists, must have an idea of ​​what result he wants to get. He can bring his own achievements or come with one plan. With the help of a "brainstorming" – a team discussion, we will come up with and offer the best options for execution: we will provide several layouts of the site, help with solving technical issues, discuss important points and proceed with the task.
TECHNOLOGIES THAT WE USE TO ATTRACT USER ATTENTION
When developing creative design, we use website elements that look attractive to any target audience:
We embed 3D graphics in the project, which attracts the attention of visitors, highlighting the resource among the rest
We use parallax animation methods by changing the visible position of the object relative to the distant background, depending on the viewing angle of the observer
We integrate video clips, which always gives entertainment and originality to the resource, we combine with other types of materials, adding various special effects
We are engaged in complex photorealistic collage, at the request of the customer, we add large-scale realistic, but drawn images to the project that create the illusion of the presence of the environment
We process photos; selecting interesting images, change them using graphic editors. This makes the images unique and helps to adapt them to any purpose.
THE POPULARITY OF A RESOURCE LARGELY DEPENDS ON ITS DISSIMILARITY TO OTHER PROJECTS
It so happened that the popularity of any resources is directly proportional to their external attractiveness. For example, an unusual way of presenting information using modern information technology is often more efficient than using complex technologies.
Creation of sites , and especially creative ones, requires careful study, which can take a lot of time: it takes several days to think about an idea, it also takes time for designers' ideas and their coordination with customers. If you take this into account and take into account directly the manufacture of the resource, then it can take all the work about a month.
Creative design, as a rule, is ordered for online business cards, promotional sites, personal projects, and less often, for corporate resources.
Corporate sites, in addition to their features, must meet many other important criteria:
Have online services that provide the user with the ability to quickly communicate with company representatives
Must have simplicity and rigor
These are not entertaining resources, therefore, they must correspond to the status of the enterprise. The interface should be original, but its originality should not adversely affect the technical functionality
Everyone has known about the uniqueness of content for a long time, here everything is clear
CREATIVE SITE IS READY, WHAT TO DO NEXT
In itself, the implementation of the project is only the first step towards possible success. Sites with creative design are potentially ready to produce good results, but in order for the finished resource to have high traffic and convert visitors to buyers, you need to continue to work to maintain its performance and engage in search engine promotion.
We transform and grow brands in digital world
With a full team of marketing experts at your disposal, anything is possible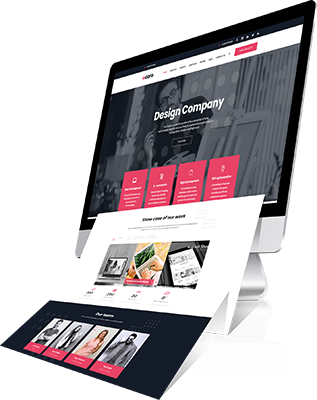 S
Schedule a free consultation
We're ready to answer your questions and jump start your project
T
What our Customers are Saying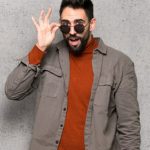 Tim Brown
Aora Company
Can say about these guys only good words. After we build a website the customer's flow is quite stable and our SEO results growing.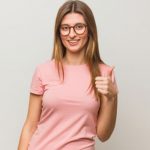 Lucy Raymond
Ive Logistic
Worked with the company last 5 years and can rate the support on 5 stars as well as documentation.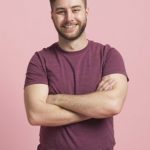 Michael Vice
Bowl Room
High-quality WordPress theme and the team who is behind the project had helped me a lot. 100% recommended.