User experience extremely important on modern websites, application, and services.
Kssnk Technologies (Kssnk) Take Care of Your Website As web Manager
Today for a company to have a website (or "open a website" as many say) may not be enough especially if the site is not recent.
In fact, once the website, our online showcase, has been created and put online so that it is efficient over time, constant updating, assistance and maintenance are required.
In particular, from our point of view, after sales and assistance on websites are indispensable factors for customer loyalty.
Here are all the variables that must be considered and evaluated to keep the site online and updated correctly.
Website maintenance cost? Cost of website management?
What are the costs of running a website?
Domain renewal (www.domainname.com) and mail service
Site hosting (the server where the website physically resides)
Content Management and Updating
We manage dozens of websites, taking care of the optimization, editing and normalization of the contents and if you also need the iconographic research of the images to be associated with a blog post or a new page on your site. At that point, the update for you will become as simple as sending an email: in fact, just send us an email with the contents and within 24 hours (or less if you have special needs) your site will be updated.
Maintenance of search engine positioning and SEO activities, or a series of actions performed to improve or maintain the positions earned in the ranking for the chosen keywords. The cost depends on the type of activity carried out.
Content Creation
We manage the contents of the website on your behalf through an internal editorial staff
We Make Photos And Videos
We create professional photos and videos for companies wishing to participate in fairs and events, or simply for their web marketing activities
Ongoing Management
Our editorial staff can manage content continuously on the basis of customer needs, in order to maintain a high level of relationship, especially within social networks
Usually, when you decide to build your own website, you think that the realization and development phase will be the most difficult and time consuming.
Almost always, however, the critical phase is the one in which you find yourself alone, with your brand new site and you just can't remember how you could change that image or add a page
We operate in three sectors, with an integrated approach to best combine the various communication tools.
The content management system includes among its many features, the most simple and routine for a system for managing content of a website, to the most advanced and cutting edge.
Page Management
Management of all the pages that make up the website with the possibility of creating, modifying or deleting. It is possible to manage the contents in depth, include dynamic sections such as e-Commerce, Forms , News with Comments from surfers, etc., publish each page on a standard site or a site suitable for mobile devices such as tablets or smart phones.
Dyn-Table
Modification or elimination of data tables (database tables) in a simple and "visual" way. These tables can therefore be used to store the data collected by their browsers through forms, contain information relating to the recipients of e-mail marketing campaigns ( Newsletter ) or be used as a "data store" with a specific PHP code created by expert users with the PHP Eval module .
Site Preview and Modification
Possibility to view the site in "preview" mode, that is, before the changes made to its contents are made public. From "preview" mode therefore, it is possible to access the "inline" content modification, that is directly from the page you are viewing.
Advanced Publishing
Publication of changes made only after having checked, verified and approved them. Furthermore, the advanced content management system publication system, in addition to improving the speed of loading the pages of your site, also generates the XML files necessary for the search engines to better index your website.
Delegating the integral management of the website to a specialist will allow you to focus on your business, keeping the site up to date, improving search engine positioning and incorporating new features.
The management of web pages complements the technical maintenance to offer an integral service of attention to the website. It allows the website owner to focus on his business, delegating the management to technical personnel specialized in two areas:
Technical Assistance for improvements and functional extensions on the website commercial and marketing.
Full Functional Updates
We incorporate the latest technology to keep the website technically up to date. Maximum performance, latest improvements, direct impact on positioning, faster browsing speed and compatibility with new devices.
We transform and grow brands in digital world
With a full team of marketing experts at your disposal, anything is possible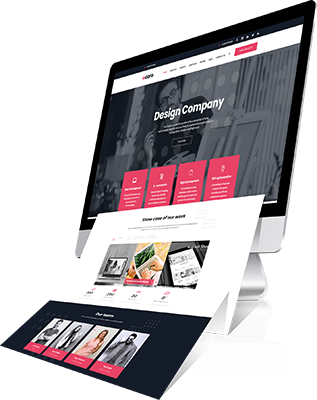 S
Schedule a free consultation
We're ready to answer your questions and jump start your project
T
What our Customers are Saying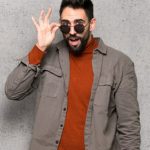 Tim Brown
Aora Company
Can say about these guys only good words. After we build a website the customer's flow is quite stable and our SEO results growing.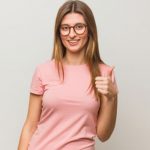 Lucy Raymond
Ive Logistic
Worked with the company last 5 years and can rate the support on 5 stars as well as documentation.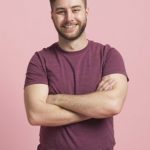 Michael Vice
Bowl Room
High-quality WordPress theme and the team who is behind the project had helped me a lot. 100% recommended.