Advertising pages that help you to get a relationship with your customers.
We Develop Website for Your Work
The procedure of creating a website. The main stages of this process are such events as WEB-design, page layout of the site, web-programming on the server and client side, as well as work on configuring the WEB-server.
By contacting the Kssnk Technologies (Kssnk), you will receive comprehensive services for the development and maintenance of your company's website: SEO optimization, writing texts, maintenance, technical support, search promotion and contextual advertising.
Kssnk Technologies (Kssnk), make stylish, light and convenient websites of varying degrees of complexity, from image websites – business cards, to online stores using complex internal corporate solutions.
If you need website development at a reasonable price and subsequent maintenance and promotion, the Kssnk Technologies (Kssnk), team is your reliable partner and assistant. We offer services for web-development of sites from scratch on a turn-key.
Our main specialization is website development in the commercial sector. When we work on your project, we solve problems that are specific to your company, delve into the particularities of your business and try to meet the expectations of our customers.
Complex services: web development + service + promotion – it is profitable and convenient!
The advantages of ordering web development and service in one company are obvious! Working with one contractor who solves design, marketing and technical tasks, you not only save your time, but also get a reliable guarantee that all key works will be performed efficiently, as the contractor is directly interested in the result.
Benefits of ordering comprehensive services
Regular monitoring and control of website health
Setting and monitoring the quality and speed of hosting
Periodic updates of CMS, modules and plug-in
Work on updating the site content – writing articles, publishing news, photos, video materials, updating the price list
Increase in search engine ranking by promoted queries.
Introduction of new developments necessary to increase SEO efficiency
The ability to order other services on individual terms at a significant discount
What kind of integrated web development and maintenance services does the Kssnk Technologies (Kssnk) offer?
For each project, we select individual solutions to the specifics of your business, which will distinguish your company from competitors. When developing each web site, our team without fail performs a whole range of works that provide high efficiency and fast promotion:
Responsive design, equally convenient for viewing on all types of devices
"Selling" site functionality – modules that increase conversion
Competent usability that creates a positive user experience
Marketing analysis of competitor sites
Analysis of statistics of search queries and selection of the semantic core of the site
Preparation of unique content for the site based on the analysis of statistics of key queries
SEO optimization for promotion
Resource Speed ​​Optimization
Implementation of proprietary SEO-modules for quick promotion of the resource
UX focuses on website development to create a positive customer experience
When developing web sites today, we devote various elements of usability to create a positive customer experience. This is not only an adaptive design and layout for the convenience of using the resource from tablets and smartphones. But also the emotional side of interacting with the website.
Therefore, in web development, we take into account many small things that create a comfortable interaction for users. So that they have only pleasant emotions after visiting the website and wants to return to you again and again. Here are the basic elements of UX that we apply to provide your customers with a positive user experience:
Adapted design and easy to read content will emphasize the most important information. Users accessing the site from mobile devices can comfortably view the information they need; this greatly contributes to customer retention
Adaptation of payment services for the site will enable your customers to easily pay for goods and complete transactions
The presence of only elements important for the conversion: we omit the obvious details so that they do not distract the user from the target action
Lack of complex actions: the user should not think about what needs to be done in order to proceed to the next step;
Alternating images and texts so that users can view the resource, and not just read voluminous texts
We create, manage and design e-commerce websites, one-page websites, corporate websites and any type of web development request. With our website creation service you can be sure that your website will be optimized for all devices, fast and with an excellent design. Our Website Design and Development team has experience in creating high-performance websites that can meet the needs of customers.
We transform and grow brands in digital world
With a full team of marketing experts at your disposal, anything is possible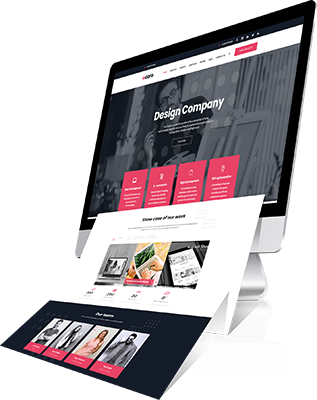 S
Schedule a free consultation
We're ready to answer your questions and jump start your project
T
What our Customers are Saying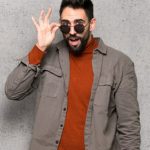 Tim Brown
Aora Company
Can say about these guys only good words. After we build a website the customer's flow is quite stable and our SEO results growing.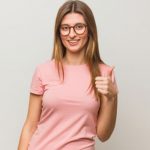 Lucy Raymond
Ive Logistic
Worked with the company last 5 years and can rate the support on 5 stars as well as documentation.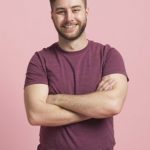 Michael Vice
Bowl Room
High-quality WordPress theme and the team who is behind the project had helped me a lot. 100% recommended.