Our professional app developers build custom mobile apps to assist in the growth of your business.
We Build Electronic Commerce for You
Under e-commerce (from the English. E-commerce) refers to a list of commercial transactions made on the Internet. Every year, this type of commercial relationship occupies an increasing market share, constantly increasing the volume of goods sold, as well as connecting new areas and areas of activity. By e-commerce, you can mean booking and fulfilling orders, transactions through banking services or electronic money systems.
E-commerce systems use new algorithms for interaction between market participants, increasing its speed and productivity. The development of e-commerce systems allows the company to significantly improve its position among competitors by optimizing all key processes, leading to a significant increase in its revenue.
Kssnk Technologies (Kssnk) is the solution to start if you are taking the first steps in e-Commerce and you want to be facilitated in creating your site. Managed ecommerce Hosting is the solution to start if you want to customize your online store and count on a managed service that can adapt to the growth of your business.
Development of online stores
The development of an online store helps significantly expand the customer base of an existing trading company or create a network business from scratch. Our experts will develop for you a profitable online store based solutions that are fully consistent with the specifics of your company and the needs of customers.
Integration and maintenance of online stores
Maintenance of the website of the online store allows us to guarantee its stable operation 7 days a week and 24 hours a day, ensuring the absence of unwanted failures and timely updating of information. Our experts will take care of all the maintenance of the online store. We will provide periodic updates of relevant information, configure import and export of the product database, integrate the store with your warehouse software or CRM system, implement search engine optimization of a web resource and its professional seo promotion.
Payment and billing systems
Integration of electronic payment systems into web resources and Internet services can significantly increase their attractiveness and convenience in the eyes of customers and increase profitability. We will ensure the quick connection of your Internet resources to the international payment systems VISA, MasterCard and PayPal and others in compliance with all necessary security requirements.
B2B, B2C, C2C, E-tendering platforms
Electronic trading platforms allow you to organize the rapid exchange of information, services, goods and cash resources between business partners and consumers. We offer our customers modern B2B, B2C and C2C solutions, including network auctions and microfinance systems. Our experts will help you realize the most ambitious startups.
Order Professional E-Commerce Software
Market leaders have long appreciated the benefits of e-commerce, preferring more efficient and convenient tools to outdated business methods. The growing needs of modern companies set high quality standards for electronic products, which can only be realized by qualified specialists with extensive development experience.
Kssnk Technologies (Kssnk) offers a series of e-Commerce solutions, different in functionality and technology used, which allow anyone to open and manage their successful online shop.
From solutions that allow you to create your own website with e-Commerce, to the web space dedicated to installations for e-Commerce, Kssnk Technologies (Kssnk)  offers a range of opportunities to develop online stores and stores of any size to take advantage of all the benefits deriving from a e-commerce activities:
Extreme flexibility
Lower management costs
Kssnk Technologies (Kssnk)  pay particular attention to the safety of customers and their business by offering specific infrastructures for fast, efficient and safe electronic commerce.
Task
Want to take advantage of your own e-commerce system: convenient, reliable, and aimed at implementing specific tasks? Then you will need the help of qualified professionals from Kssnk Technologies (Kssnk) who are able to develop exclusive software specifically for your project.
Process
The development of online stores, as well as B2B, B2C and C2C systems, is a multi-stage process in which specialists from a wide variety of fields participate. Coordinated interaction between developers and effective time management allow us to implement the most complex tasks in the shortest possible time.
Result
Skillful use of modern e-commerce systems allows businesses to gain a significant competitive advantage over other market participants. Having professional tools in your arsenal, you can easily become leaders in your segment and significantly increase your income.
Kssnk Technologies (Kssnk) collaborates both with large corporations and with small companies, implementing projects of any complexity. Focusing on the client in our work, we accept the customer as a member of our team and take into account each of his remarks. Full transparency at any stage of work allows us to build trusting relationships with each client.
We transform and grow brands in digital world
With a full team of marketing experts at your disposal, anything is possible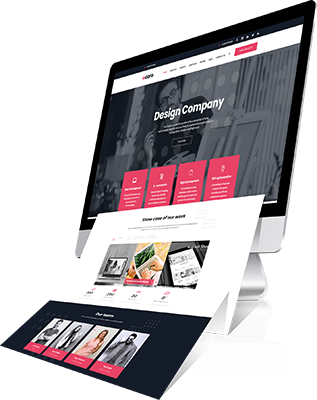 S
Schedule a free consultation
We're ready to answer your questions and jump start your project
T
What our Customers are Saying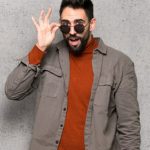 Tim Brown
Aora Company
Can say about these guys only good words. After we build a website the customer's flow is quite stable and our SEO results growing.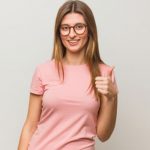 Lucy Raymond
Ive Logistic
Worked with the company last 5 years and can rate the support on 5 stars as well as documentation.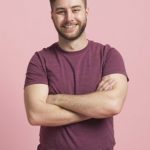 Michael Vice
Bowl Room
High-quality WordPress theme and the team who is behind the project had helped me a lot. 100% recommended.