Culmination of website content, site speed, off-site presence to improve rankings in the search engines.
A NEW WAY OF THINKING ABOUT IT APPLICATIONS AND SERVICES – Web & Mobile Design
Before the advent of the internet and in particular of devices such as smart phones and tablets, by application or computer program we meant software that was installed on our home or business PC. The availability of the features offered by the application was limited exclusively to the user of the computer where the program was installed. When we refer to this kind of programs we are talking about desktop applications or to better classify them local applications.
Web applications can also be for mobile as it is possible to design them in such a way that they are optimized to be displayed on small screens such as Apple, Android or Windows phones. There is no need to install a specific app on my mobile phone to connect to the web application since it is sufficient to use the phone app that allows internet browsing, always present on any platform (Apple, Android or Windows).
We create things out of nothing, solve problems and optimize already created code. Having worked with both small start-ups and large agencies, we know what it takes for ideas to come to life … and not just IDEAS
Nowadays, however, having many different devices that we use both in the private and in our profession, the need arose to have a certain functionality and / or service available on all devices without the need to install the program in the various versions on any dispositive. The solution is represented by web applications. A web application is installed on a computer that is always accessible and connected to the internet (24 hours a day 365 days a year) and reachable through a web address (such as https://www.name.com). Here therefore that from any Smartphone or tablet connected to the internet, simply by connecting to the web address that identifies the application, it is possible to take advantage of the features it offers.
Today the use of mobile devices such as smartphones and tablets has literally distorted the way in which the average user benefits from new technologies and online resources, which is why every company that aims to be competitive will have to devise mobile solutions for its own target audience.
Why a mobile app? To take advantage of the potential offered by mobile devices and offer your target audience a real-time use of information from any device, gaining visibility, engagement, brand awareness and coverage of the reference market.
Exploiting the furniture to be truly competitive and providing immediate and geo-localized solutions is an important turning point for every company, from micro-enterprises to more solid and structured companies.
Specialized in the development of mobile apps, iOS and Android, customized for companies. With the creation of a mobile application, companies gain a new way of communicating.
Tell us your idea; tell us about your needs and your goals: we will help you create the app that's right for you!
We seek quality by following best practices for accessibility and usability and by carrying out accurate and targeted tests. We develops customized mobile applications for your business for Android devices, iPhone, iPod touch, iPad and Windows Phone.
Before channelling into the detailed implementation phase, realizes a prototype that simulates the customer's request in order to have a comparison on what is being done.
App for the use of services or information or for online sales but also games and management tools: our team will study the best solution to make your project usable from mobile and make the most of the possibilities offered by this specific sector.
To make your business visible on the Internet from smart phones and tablets, there are two possibilities: a responsive website or a real mobile site, in fact nowadays one of the fundamental requirements for a quality website concerns the ability to make content visible on all devices, including mobile devices such as smart phones and tablets.
WHAT CAN Kssnk Technologies (Kssnk), DO FOR YOU?
Native apps for Android devices, iPhone, iPod touch, iPad and Windows Phone;
Cross-platform app;
App for e-commerce;
Information apps;
App catalogs and magazines;
Management apps;
App for events;
Promotional apps;
Educational apps;
Entertainment and games apps;
Integrated solutions with business systems;
Custom graphics;
Integrated solutions with business systems.
We create dedicated functions; we use web services for interoperability with the site, databases and external systems. We take advantage of the native functions of mobile operating systems for a better experience in using the APP.
We design the graphics and implement the navigation flow; we take care of hosting, publication in stores and assistance. We develop customized back-ends.
We transform and grow brands in digital world
With a full team of marketing experts at your disposal, anything is possible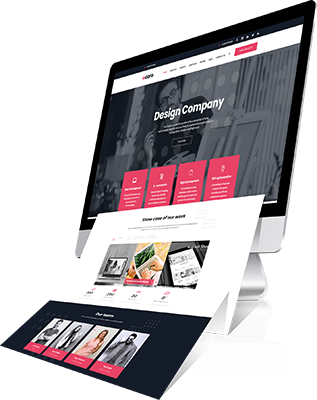 S
Schedule a free consultation
We're ready to answer your questions and jump start your project
T
What our Customers are Saying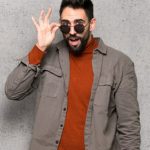 Tim Brown
Aora Company
Can say about these guys only good words. After we build a website the customer's flow is quite stable and our SEO results growing.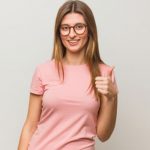 Lucy Raymond
Ive Logistic
Worked with the company last 5 years and can rate the support on 5 stars as well as documentation.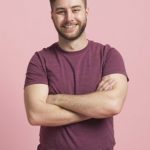 Michael Vice
Bowl Room
High-quality WordPress theme and the team who is behind the project had helped me a lot. 100% recommended.